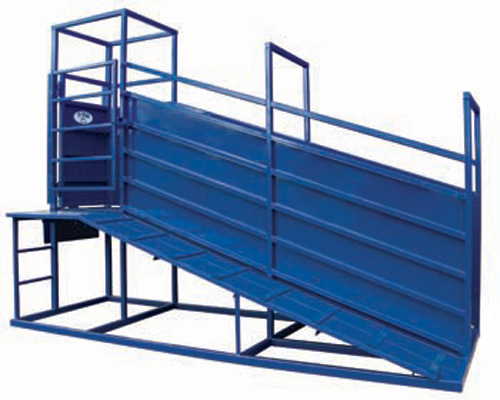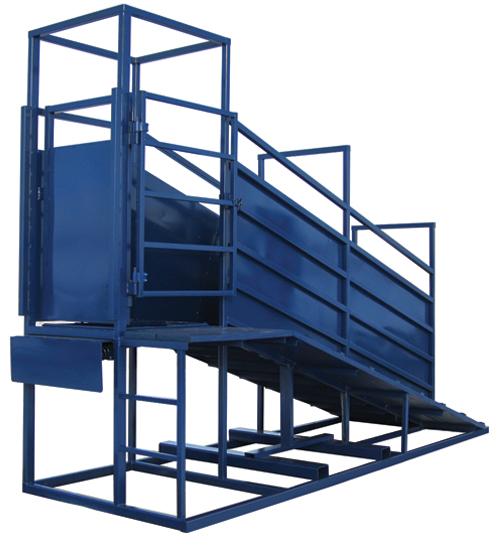 ---
Features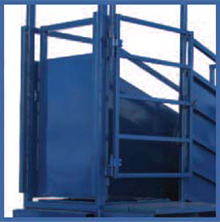 The main gate at the top keeps loaded livestock from running back off the trailer while the secondary gate closes the opening at the side.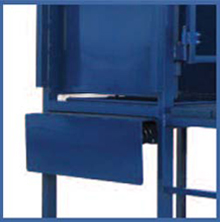 A spring-loaded bumper softens the stop and bridges the space between the chute and the trailer.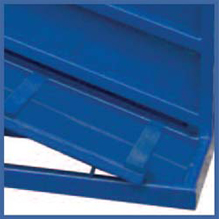 A wide catwalk furnishes plenty of space for a stable work area.